Harvest is an installation that documents through three videos a performance during which we collected, displayed and archived clay mounds sculpted by crabs living on Daebu Island in South Korea.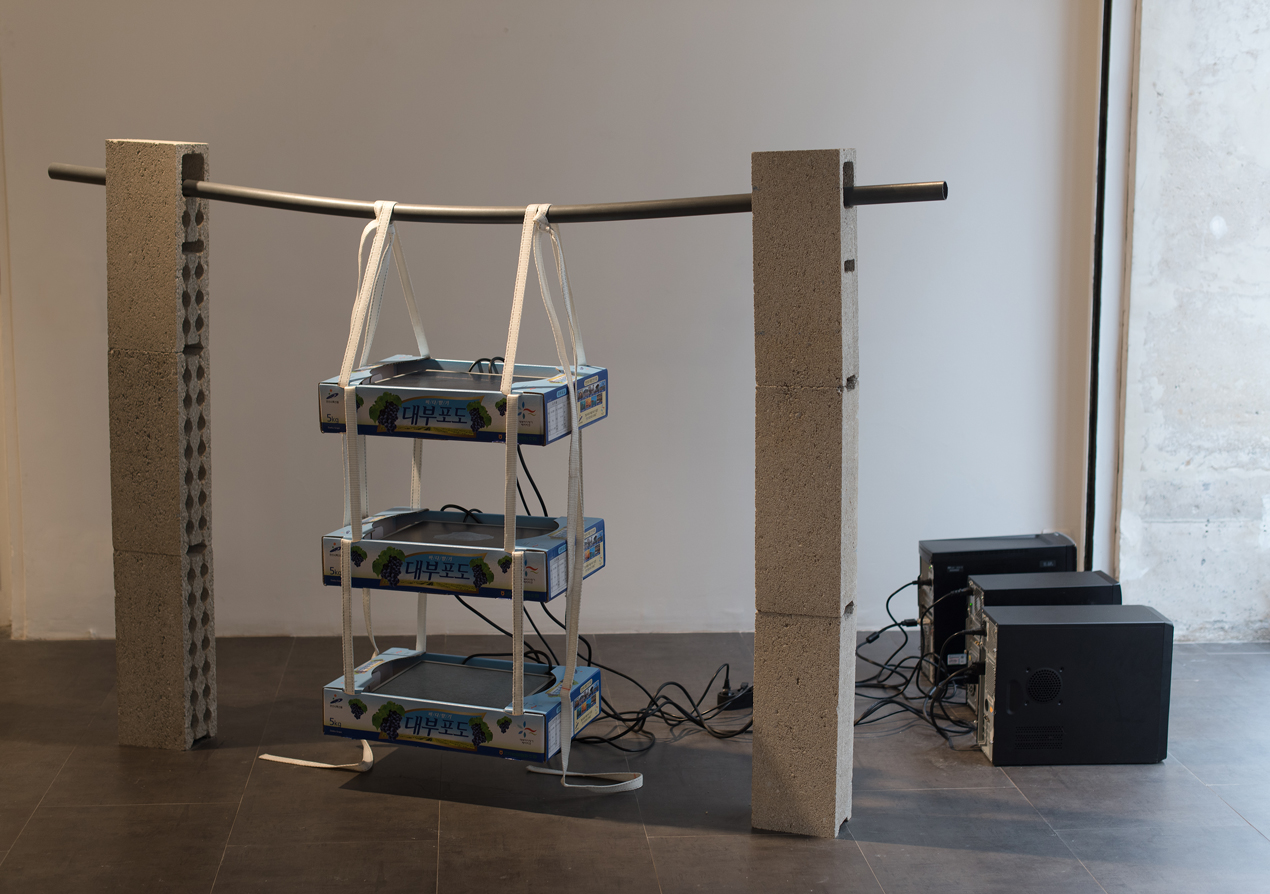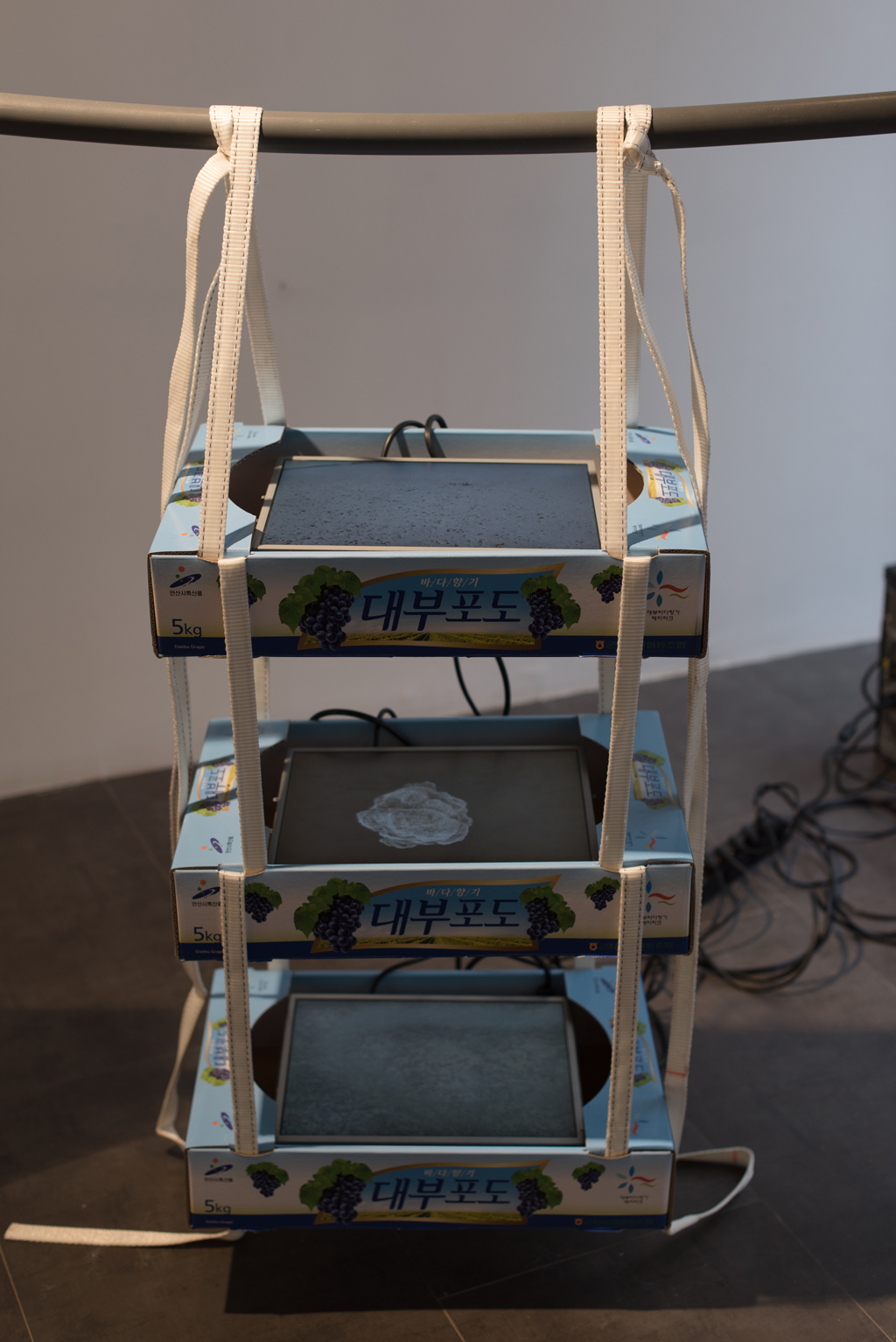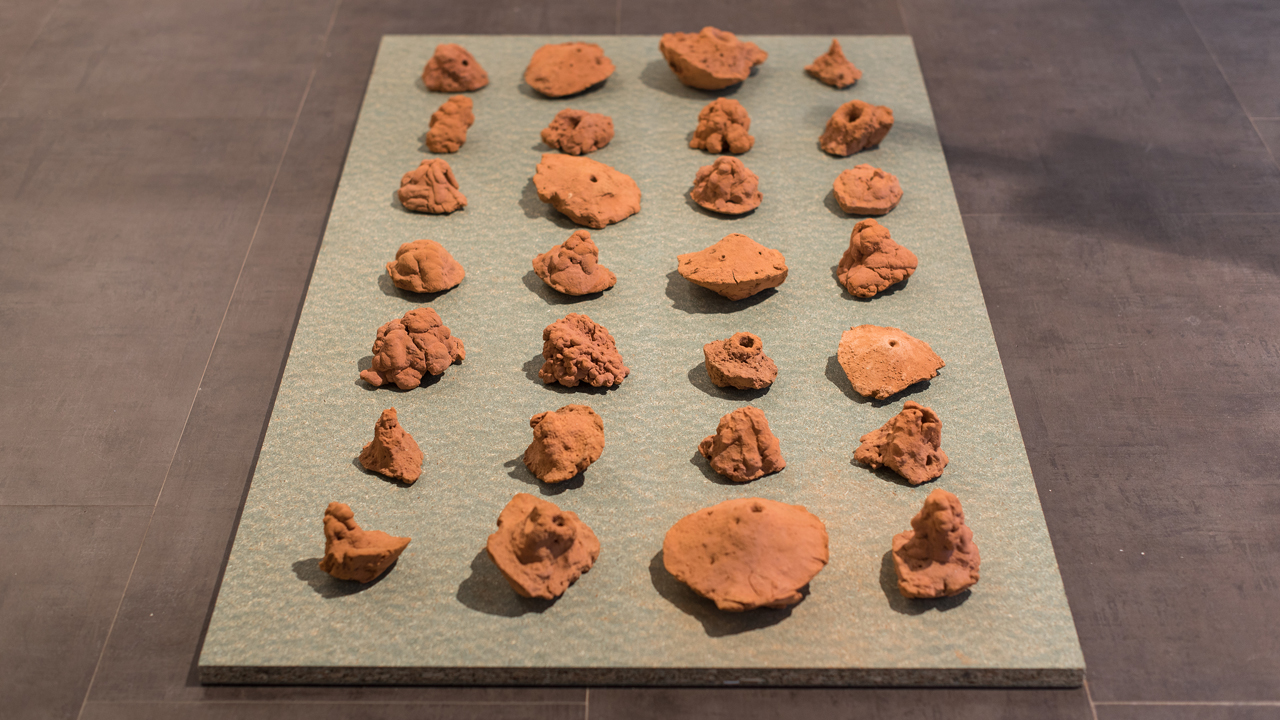 Credit: Maxime Bersweiler
The Ichnofossiles are clay mounds sculpted by crabes living on the beaches in Daebu Island South Korea. First collected, they've been baked in a ceramic oven.
Credit: Maxime Bersweiler